A wonderful and amazing amalgamation of golden sandy beaches, shaggy coconut palms, lush greenery, tangled rivers and backwaters with lagoons and spice fields make Kerala stand with a distinctive position in the list of seven best destinations of the world to explore. A honeymooners' paradise, nature lovers' sanctuary, haven for Ayurveda and yoga enthusiasts and a home for beach lovers, the beautiful state in southern part of India has a lot more to keep you surprised. Simply choose one of the best kerala tour packages and you will be into another world to explore and spend time. Not forget to mention the availability of besthoneymoon packages for Keralathat are ideal to enjoy during your India tours. Among all the main destinations here, Kollam Beach is the most wonderful where you will find some of the best and luxurious hotels and resorts to stay in the most tranquil environment.
It makes Kerala one of the most sought after destination in Kerala. Kollam is also famous for some of the main attractions that include Mahatama Gandhi Park, Thangasseri village, Wildlife Santuaries, 144 feet tall light house bult in 1902, ruins of Portuguese and Dutch churches, and forts. Some of the hotels and resorts to stay in Kollam beach are the following.
1. Aadithyaa Resorts Lakeside - a 3 Star Resort with World - Class Facilities
The beautiful resort is over a vast land of lush green lawn covered with rich coconut palms from all sides. There is a lot more offered here to make your dream come true and to enjoy the best holiday time.
2. Cambay Palm Lagoon Hotel - One of the Luxurious Hotels in Kollam
Positioned at Lake Ashtamudi, the beautiful lagoon hotel is a 4-star luxury hotel sprawling across the rich expansive palm forest of Kollam. Designed with rustic touch and local style, it is a paradise for honeymooners. It also provides you a number of other facilities too. Floating cottages, deluxe cottage with pool are the main attractions of accommodation here.
3. Hotel Raj Regency - 3-Star Hotel to Stay in Kollam
The beautiful near MC Road is Kollam speaks all about natural beauty of Kerala. It is famous for serving the real local food in traditional style.
4. The Raviz Kollam Resort – Feeling of Jungle Lodge Here
One of the old resorts in Kollam and even in Kerala, the Raviz Kollam Resort is a 5-star resort providing you world-class accommodation ranging from 150 year old villas to luxury suites and deluxe rooms. From Spa facilities to Ayurvedic Centre and from world-class restaurants to bar facilities, you will get everything here.
5. The Quilon Beach - Kollam
The beautiful resort is a 5-star resort with 95 rooms offering panoramic view of Arabian Sea. It is a paradise for those who want to stay in a home like environment. Choose the right room category and stay for some more days here during your honeymoon and romantic holidays.
6. The Fragrant Nature Resort in Kollam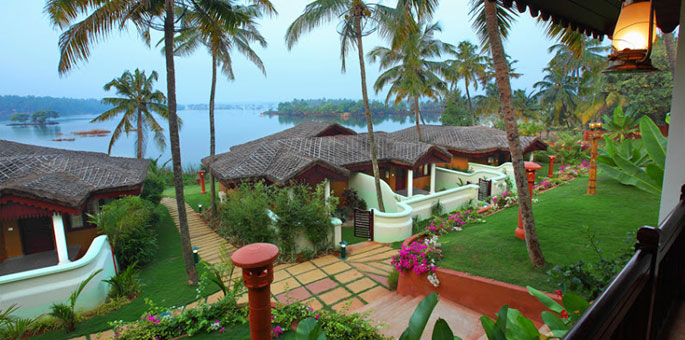 Another beautiful 4-star resort, The Fragrant Nature Resort is nestled amid the graceful palms and spread over five acres of land. Spa facilities, massage, multi-cuisine food, etc are some of the added facilities you will get from here. Lake facing honeymoon cottages are wonderful to stay.
7. Ashtamudi Backwater Retreat by Club Mahindra Holidays in Kollam
The traditional resort is perfect to avail home like surroundings. Houseboats, queens and king's palaces are different types of room categories to stay here.
8. Hotel Kumar Palace - A Budget Hotel to Stay
For those who want to enjoy world-class facilities, but without spending more amount of money, it is an ideal option for them to stay and enjoy the pleasant environment.
9. Hotel All Seasons Backwater Resort - A 3-Star Resort to Stay
The beautiful resort is providing you world-class accommodation and modern amenities. Houseboats and leisure boat cruises are wonderful to stay here.
10. Nani Hotel & Resort - Stay Near Prime Attractions of Kollam
Situated in close vicinity of Sree Puthiyakavu Bhagavthy Temple, Kollam Beach and Ashtamudi Lake, it is a beautiful hotel and resort presenting you world-class facilities and services to make your stay memorable.
11. Tamarind KTDC Easy Hotel - Home Away from Home
For those who want to stay in the most pleasant environment and at a place that is known for providing home like facilities, Tamarind KTDC Easy Hotel is an ideal platform for you.
12. Whispering Waves Houseboats - Must to Stay Option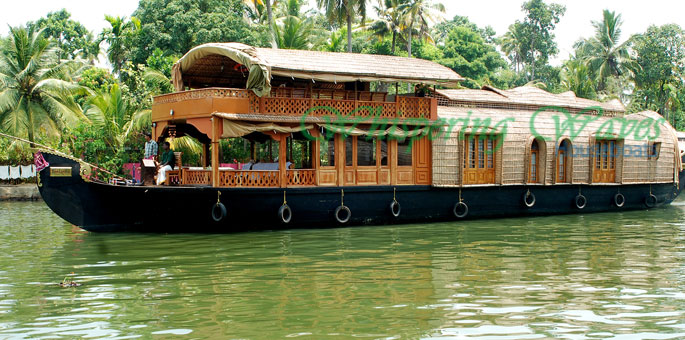 Kerala tours are considered as incomplete without visiting houseboats and staying in them. Whispering Waves Houseboats fulfills your requirement for that purpose and provides you some of the best ways of enjoying the most luxurious stay here.
13. The Royal Regency in Kollam
For honeymooners and those who are celebrating their holidays with family, The Royal Regency in Kollam is a paradise for them to provide them world-class facilities and services. Located on National Highway 47, it is a perfect place to stay here.
14. Hotel Sudershan in Kollam
With its position in heart of the city, the beautiful hotel is an ideal place to stay in your budget. Small, yet beautiful hotel is sure to keep you mesmerized and spell bound. You can stay for more days here without worrying about budget.
15. The Aquasserenne Resort Kollam – 3-Star Hotel with Contemporary Accommodation Facilities
For those who want to stay in a hotel with 5-star like facilities, they have a better option to make their dream come true at The Aquasserenne Resort in Kollam.
16. Hotel Railview – Budget Hotel for Long Term Stay
Offering all modern amenities and facilities, it is an ideal place to stay for those who want to explore entire Kerala and want to stay in Kollam for some more days. They don't have to spend more amount of money here.
In addition to the aforementioned hotels, there are numerous other hotels too that include Hotel Nila Palace, Highland Hotel, Ashtamudi Stay, Ashtamudi Villas and a lot more. You have to choose the right one according to your best Kerala tour packages that suits well your budget and make your dream come true for memorable holidays. For more information you can contact our Kerala Tour Specialist from here : www.arvholidays.com/Kerala.