1. Same Day Taj Mahal Tour
2. Delhi Agra Jaipur Tour
3. GT Tour with Pushkar
4. GT with Ranthambore
5. GT Tour with Rishikesh
6. GT Khajuraho and Varanasi

Golden Triangle Tour Package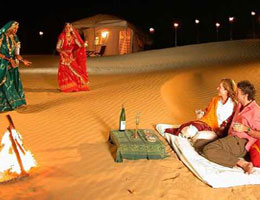 1. The Culinary Tour Of India
2. On The Footprints Of Lord Budha
3. Rajput Heritage Of Rajasthan
4. The Wildlife Tour Of India
5. Village Tour Of Rajasthan
Special Interest Tours
1. Best of Kerala with Spice Tour
2. GT Culinary Tour
3. Kerala Culinary Short Tour
4. Kerala Culinary Tour
5. Kerala Curry and Culture Tour
6. Kumarakom Culinary Tour
Culinary Tour Packages in India
1. Rajasthan Cultural Tour
2. Rajasthan Forts and Palaces
3. Rajasthan Wildlife Tour
4. Rural Rajasthan Tour with Taj
5. Rajasthan Budget Tour
6. Delightful Rajasthan Tour
Rajasthan Tour Packages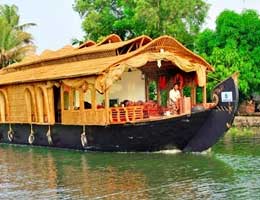 1. Kerala Backwaters Tour & Temples
2. Kerala Cultural Tour
3. Majestic Kerala Hill Tour
4. Splendors of Kerala
Kerala Tour Packages
1. Darjeeling Honeymoon
2. Kerala Honeymoon Tour
4. Shimla Honeymoon Tour
5. Andaman & Nicobar Honeymoon
India Honeymoon Packages
1. Char Dham Yatra
2. Vaishno Devi Yatra
3. Hemkund Sahib Yatra
4. Hindu Holy City Pilgrimage
5. Tirupati Darshan Tour
6. Jagannath Puri Yatra
India Pilgrimage Tours
1. corbett Tiger Safari
2. Ranthambore Tiger Safari
3.Munnar Trekking Tour
4. Mountain Trout Fishing Tour
5. Tiger Tour in India
Adventure and Wildlife Tour
1. Andaman Virgin Beach Tour
2. Romantic Goa Beach Tour
3. Kerala and Goa Beach Tour
4. Lakshadweep Beach Tour
5. Puri Beach Tour
India Beach Tours
1. India Yoga and Meditation
2. India Yoga Tour with Varanasi
3. Kovalam Ayurveda Tour
4. Splendid Rishikesh Tour
5. Ananda Spa with Yoga & Meditation
Ladakh Nepal Bhutan Tour
1. Enchanting Leh Ladakh Tour
2. Ladakh Tour with Kashmir
3. Ladakh Tour with Golden Temple

Spa and Ayurveda Tours India
1. Navratri in Gujarat
2. Lion and the Rann of Kutch
3. Gujarat Special Tour
4. Best of Gujarat with Wildlife
5. Gujarat and Goa Beach
Gujarat Tour Packages
1. Bhubaneshwar Tour
2. Explore Puri Temples Tour
3. Bhubaneshwar and Puri Tour Package
4. Unforgettable Bhubaneswar
5. Puri Tour Package
Orissa Tour Packages
1. Days Trip to Goa
2. Delightful Goa Vacation
3. Mumbai Goa Tour
4. Romantic Goa Honeymoon Tour
5. Goa Honeymoon Tour
Goa Tour Packages
1. Srinagar Tour Package
2. Gulmarg Skiing Tour
3. Kashmir Holiday Tour
4. Kashmir Tour Package
5. Kashmir Valley Tour
Kashmir Tour Packages
Unveil the best of Indian destinations with India tour packages
ARV Holidays brings forth travelers all-inclusive India tour packages to all the major destinations in India. Whichever part of the India has taken your heart away, we have the exact package for your needs. Be it the famous backwater destination of Kerala, the beach capital Goa, culturally enriched Rajasthan, soothing hilly destination of Himachal Pradesh or religious Gujarat, we have a perfectly planned itinerary for you.
Holiday packages in India offer the most relishing experience to travelers. From finest accommodation, hassle-free transportation facility for sightseeing tours, each aspect is perfectly planned to cater to your interests in the best possible manner. You can either choose from our array of pre-designed packages on the site or can get in touch with us to travel with your customized itinerary.
Besides best prices, each tour package comprises carefully designed itineraries, well-advocated hotels and famous sights. While booking with us, you can bask the most out of your Indian getaway and relish the best of attractions. Our tour experts carefully understand each of your travel interests and thus come up with the perfect accommodation, transportation and sightseeing attractions coupled with great fun and relaxation. We combine the cheapest airfares, accommodation rates and rental prices and help you enjoy your India tours within your budgeted needs.